To control the prevailing situation created by the COVID-19, most of the countries have requested the public to stay indoors and self-quarantine themselves. Which has resulted in adults working from home, kids playing indoors than outdoors, youngsters shopping online instead of shopping at the malls, people eating homemade food instead of ordering from their favorite restaurants, students following online classes than going to college, etc. Parents must be having a hard time handling their kids at home.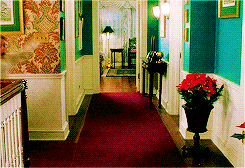 Are you bored at home and wondering how to pass this lockdown period? Here are the top 10 things you can follow to make use of your time productively than just lazing about or using Netflix the whole day.
1. Make a checklist
There can be goals that you were not able to achieve in 2019. Do a self-analysis and jot down a list of goals that you would like to achieve by the end of December 2020. Plan and Plan. Plan on places you wish to travel, restaurants you'd like to try next, people to meet, ways to improve your company sales, promotions for your products, interior designing for your house, etc.
2. Family Time
During the workweek, we lack to spend quality time with our family members. Now that you have enough time, you can have a family lunch or dinner together. Dust and pull out the board games that haven't been touched for ages and play with your family members. Try to fix a puzzle that has several pieces. Share your experiences or childhood stories with your parents and kids. Travel down the memory lane with the help of photo albums.
3. Exercise
On a rate of 10 how healthy and fit are you? These days have become cheat days on fitness. Now that is enough of rolling under your blankets and sneaking out to sleep. Its time to jump out of your beds and start exercising. Practice good exercises to tone your bodies. Burn more calories and keep yourself in track with your calorie count. You can also try meditating for some inner peace. Yoga is another key to your health and body's perfection.
4. Clean and organize
Get yourself organizing your closet. During workdays, you might ask your mom to find out your missing clothes. These lockdown days is the right time for you to get your closet organized neatly. Brighten up the boring garden by cleaning it and adding more flowering plants. Water them regularly. Help the homemaker by cleaning the house. You also can rearrange the look of your house.
5. Connect to your loved ones virtually
Before the pandemic, visiting friends and families was the best part. Are you worried that you are unable to meet them during social distancing? No worries, you still get to meet your friends and loved ones. But this time it is going to be virtual. Whatsapp, zoom, skype, FaceTime, Facebook Messenger, Houseparty, Instagram, and Google Meet are the applications I would recommend. Be happy and enjoy social distancing by connecting to your loved ones.
6. Try new online courses
When you have plenty of time to sleep, why don't you spend a few hours learning something new? There are several free online courses provided by various universities. From schools going kids to employees, you can access the large collection of courses. If not for complicated courses, try starting with a personal development course that would help you grow and improve as an individual.
7. Explore the art of cooking
No matter what job you do, how old you are, or which gender you belong to, anyone can learn the art of cooking. If you are a chef try out different cuisines and try to excel in them. And if you are a beginner you will have more fun exploring! Baking could be a good start. Lately, the Korean Dalgona coffee has taken over Instagram. Trust me – yes, it is a treat for your taste buds during these lockdown days. This is the right time to try out a few recipes and look into the kitchenwares.
8. Discover a new hobby
Try discovering new hobbies which can improve your skills. Read books, pen down your imaginations with creativity, plant greens in the backyard, paint and find out your masterpiece, dance for the beat, sing to your heart's content, capture the beautiful moments, learn calligraphy, sewing clothes with your style, etc. Get your self engaged in any hobbies and build new skills within yourself.
9. Try new styles
Everyone loves to look great. Trying out new looks and styles would help you when life gets back to the track. No one would know if the newly tried style looks funny on you. So have confidence in exploring the various styles on yourself. Men can try out new hairstyles and beard styles. Women can try out new makeup products, skincare products, different clothes, hairstyles, etc.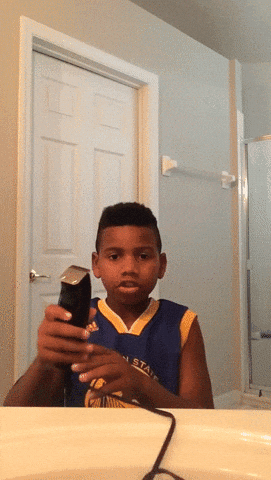 10. Learn a new language
Learning a new language is an added value for you. Sometimes we do feel annoyed and frustrated when people communicate by a second language that you are not familiar with. Duolingo is a highly recommended app for learning languages. Not only kids, adults too can learn a new language. Try practicing it by speaking at home. You would have great fun imitating others.
Final Word
I would like to summarize by saying that it is high time to stop forwarding "forwarded as received" messages and keep yourself engaged by trying out the above-mentioned activities and utilize time wisely. Spread love and positivity even during this difficult period as that will help us get stronger together and succeed. As my readers' suggestion, I will be discussing life after corona in my next post.